So while I wait for a winning bid on FlashGameLicense.com for a sponsor for Weapons on Wheels, I've begun work on a new game project.
I've been switching back and forth from working on the graphics (player/enemy art, animations) and some of the main engine of the game.  It's going to be a very retro-sort of platformer.  Not necessarily retro in the graphics-sense, but rather in the gameplay-sense.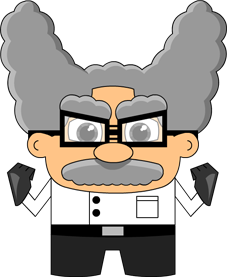 I want it to be a very short and fun game, not lasting more than 15 or so minutes.  (Is that long in Flash-game time?)  Also, I'm really going to focus on making the graphics pop with colorful and unique-looking characters.
The gameplay itself will be very fun and fast-paced with some hints of  "Castle Crashers"-sort of humor.
So yeah, I have more to say but I think this is already quite a boring post.  Kudos to those of you that actually read all of it and cared.
In other news, go play Exit Path multiplayer, one of the funnest Flash games I've played in a while.