Wow, man.  Just wow.  This time last week I wasn't even thinking of designing a new theme for this site.  One crazy week later, I have a pretty sweet new home for all of my creations.
Edit: For comparison, here's a screenshot of the old version.
What's New?
Nothing is terribly new, per say, I mean, I'm still running off of WordPress with the same old plugins.  However, I have added and tweaked a few things.
Nested comments, finally.  I've always been deathly afraid of the WordPress comments.php file (still am) but I finally got around to (somewhat) conquering it.  I'm awaiting Paul to find an error within the CSS or whatever, though.
I've generally cleaned up the layout and have a more presentable area for my current projects / completed games located at the top of the content area.  I also created a simple randomizer to give each of my games a chance in the spotlight.
I've slightly cleaned up and tweaked the Animations and Flash Games pages.  I've also added a Portfolio page which I haven't filled in yet (give me a break, okay?).  I'll populate it with a list of my games, animations, websites, banners, etc I've created within the week or so.
Cleaned up the sidebar area, added a Twitter widget!
And that's about it in terms of new additions.  I'm eager to never have to look at CSS for another year or so when I feel like updating to version 4.0 or something.
Game News
Alright, so you remember I make Flash games, right?  I know, weird.
Anyway, I haven't been able to work on my current project over the past week because of this whole site design thing, and I don't intend to make a terrible amount of progress in the next week either.  Why, you ask?  I'll tell you.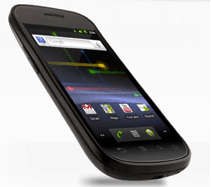 I finally own my first smartphone.  As of this past week, I am the proud owner of a new Samsung Galaxy Nexus S.  Why do you care?  Well, for one, I can now take pictures of my food  the squirrel on my walk to class the sun as it sets outside my window my cat and immediately upload it to Twitter while I'm out and about!
Oh, and I can also start developing Android apps.
I've been very eager to get into the mobile game market, but because of the facts that I've only ever owned an iPod Touch before and that I hate Apple with a passion (lol?), I never looked into it.
I already have an idea for a game that I originally thought up while looking into the free Blackberry Playbook offer and I intend to follow through with it over the course of the next two weeks.  It's small enough to not be overwhelming but big enough to lend itself to helping me learn the ins and outs of mobile game development.
After that's out of the way, I expect to try something new and give developing games for toddlers / kids a shot.  I have a few ideas floating around for that, so it seems promising.
What About Flash?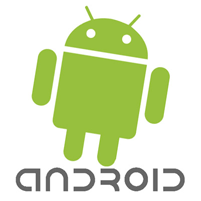 Well, I'll still be using Flash to develop my apps, so it's not like I'm ditching it or anything.  I intend on using Adobe Air to deploy my games onto the marketplace, at least until I get a good idea of it's capabilities / limitations in comparison to native Android development.
And no, I'm not abandoning the online Flash game market either.  I just really want to focus on solely Android stuff in the immediate future.
So yeah, that's that.  It should be a very interesting next couple of weeks, it seems.
In the meantime, I had enough.  I'm sure there are a few bugs and annoyances in the new design that I've overlooked, and I'm sure you'll point them out (Paul) in the comments.
Now if you'll excuse me, I haven't played Battlefield 3 in an unhealthy amount of days…