Alright, lot's of stuff to talk about, so let's jump in.
Animation released!
Well, not one of my animations, but still.  My friend-with-benefits, Brandon, finally got around to finishing his second Flash animation after a year of me yelling at him to stop procrastinating (or something like that).

It's a tribute to some small game titled "Alan Wake" or something and is available for your viewing pleasure on both NewGrounds and Youtube.  Go check it out and rate 5 / thumb it up, it's definitely NewGrounds front-page material and I expect to see it there in the coming days.
Edit – It's already front-paged, very nice!
Defective coming soon!
Bidding on Defective ends today, and as of right now it looks like I have a sponsor.  What does that mean?  That means expect to play that damn game any day now – it just now depends on when the sponsor wants to release it!
My animation update.
As some of you know from last week's post, I've been working on a small skit animation in my free time.  As of right now, I'd say it's somewhere around 70% done, but the toughest part lies directly ahead of me (animation-wise).  Here's a screenshot to give you an idea of what it looks like.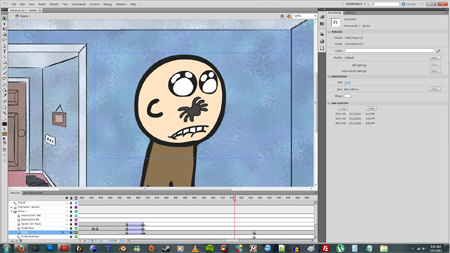 I already have a tentative title for the series (again, all small 1 – 2 minute episodes) and have ideas for episodes 2, 3, and 4.  Expect more updates (and possibly even a release) later this week!
What about some game updates?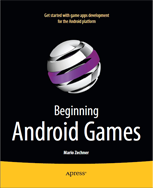 There was no Weekly Game Update post this week mainly because there are no real "active" projects being worked on.  I'm currently learning the ins-and-outs of Java, the Eclipse IDE, and programming with the Android SDK.
I have to give a tip of my hat to Mario Zechner, the author of the book I purchased, "Beginning Android Games."  It's a really well-written book with clear and concise topics and examples covering nearly every aspect of developing native (Java) games for Android.
Honestly, before this book arrived in the mail, I obviously tried to go about figuring all of this stuff online.  Take it from me, it's just not the same and is definitely not as comprehensive as having everything laid out on paper right in front of you.  I highly recommend his book to anyone getting started with Android (though not necessarily anyone just getting started with game development / Java in general, as the book does require you to understand certain things in order to build from it).
And that's about it.  This is my final week of classes before Spring break next week, so once this week is over I intend on doing nothing but watching TV getting some major work done.  So once again, go check out Brandon's animation on NewGrounds and / or Youtube and give him some props.