So have I been working up a storm today.  Not only did I finally get my head wrapped around the whole process of downloading all of the SDK's and installing / connecting my phone to my computer and generally setting up my Android development environment, I also made loads of progress laying the foundation for what will be my first Android app.  Here's a sneak peak of what it looks like now (all placeholder graphics, obviously):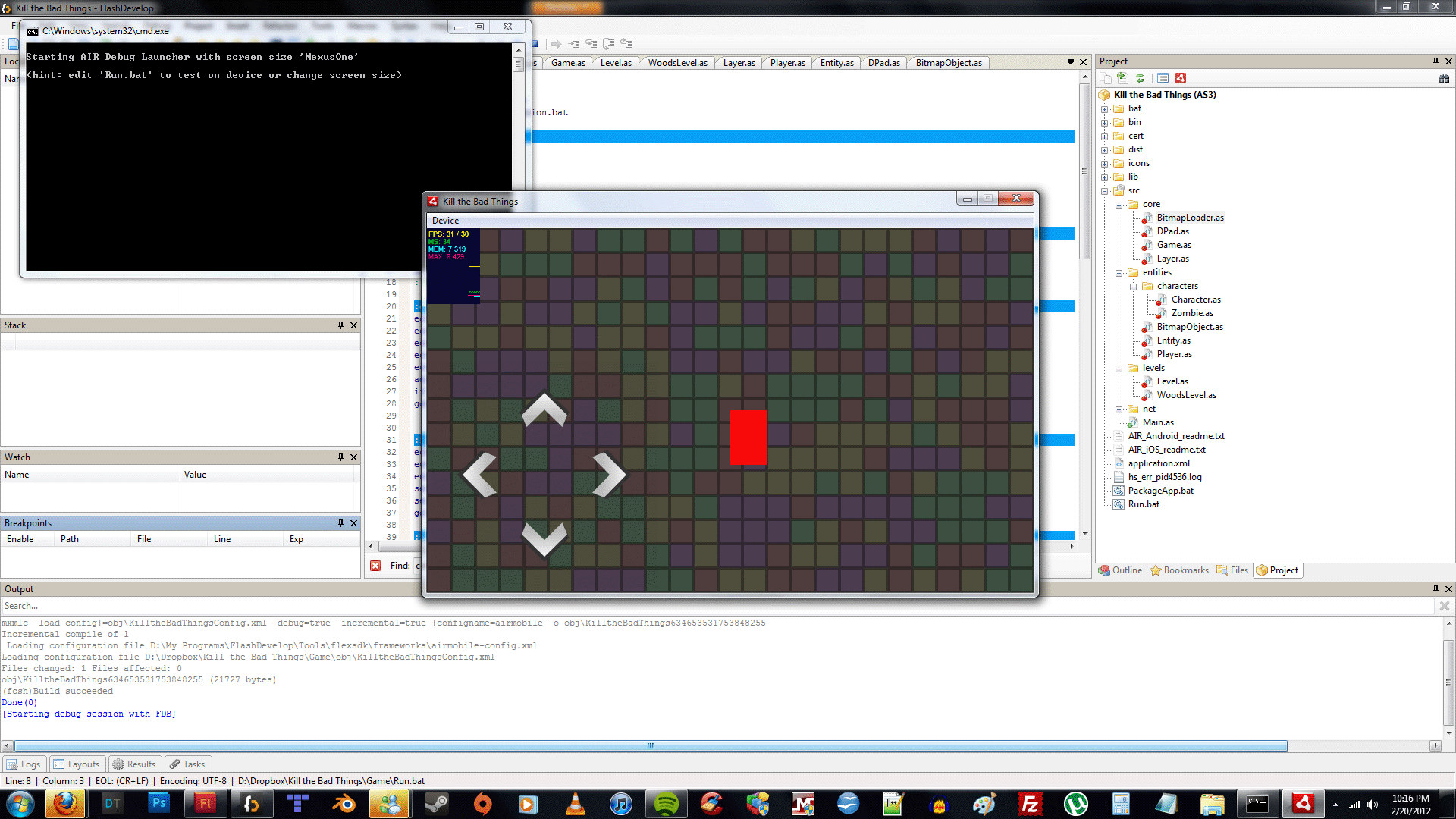 For my eagle-eyed readers, you may have noticed the title of the game.  Kill the Bad Things not only made me chuckle the first time I thought of it, it also describes the game perfectly.
Release Date?
Since this isn't an online Flash game, I won't have to go through the sponsorship process, so the time from completion to launch will be nearly instant.  On top of that, this game won't be anywhere near as big or complex as my previous games, so development time will be much shorter as well.
I originally came up with this idea to submit for my free Blackberry Playbook, but it seems I missed out because I didn't sign up in time.  Regardless, I still estimate this will only take me roughly two weeks to complete.  (Place your bets, am I going to regret saying that or not?)
Alright, I'm going to get back to work now.