So after a half-dozen Flash games, I've finally moved to a new platform and have released my first game for Android devices.

Presenting Plunder Peril, a free casual/arcade game available now on Google Play or from SlideMe!
The goal is simple – collect any and all coins you see – oh, and survive for as long as possible.
Jump, dodge, and loot your way to achieve your best personal score.  Then, submit to the leaderboard and see how well you rank amongst everyone else!
If you enjoy a good challenge accompanied by fast-paced gameplay, go ahead and give Plunder Peril a shot.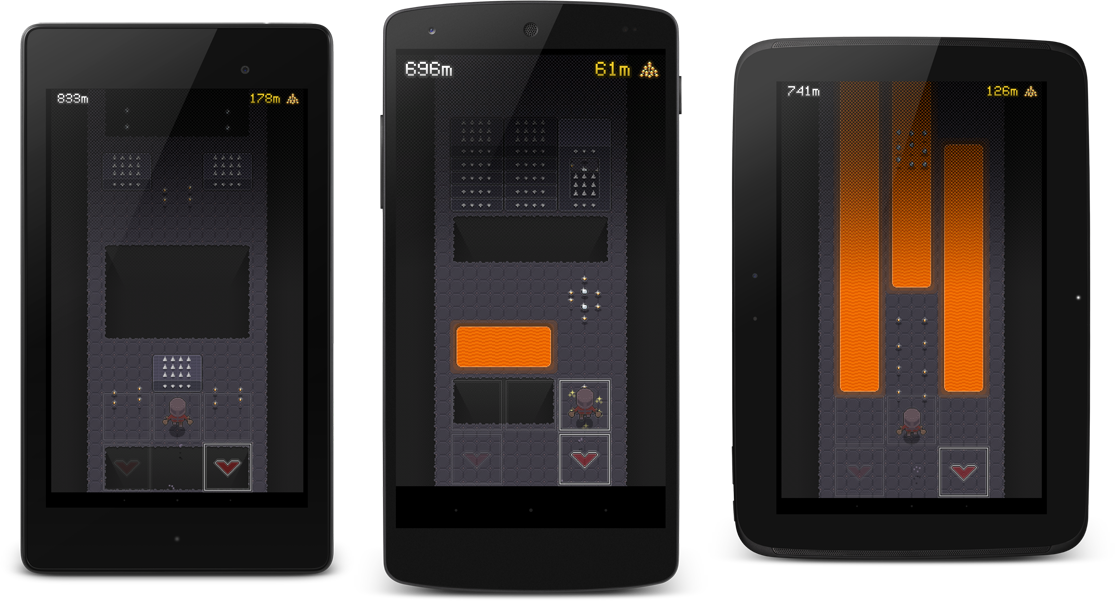 So this game was a break from Combat Racing, which is still in development.  I intended on completing it in 14 days but it quickly turned into a month-long project.  It was a great learning experience and I now understand a good amount of the ins-and-outs when it comes to implementing Google Services (leaderboards, ads), Google analytics, and the general Google Play submission process.
A shout-out to Christian Erenskjold, aka Coffee-Break, whose music is featured in Plunder Peril (as well as Combat Racing).
So that's it, my first Android game is on the market.  Go give it a try and please let me know what you think.  It's definitely a challenging game, but once you get the hang of the controls it becomes addictive very quickly.
Oh, and give it  a rating, it helps!
Press Material
I appreciate any publicity the game can receive, if you need screenshots, information, etc – here's a zip I've compiled full of stuff.
Thanks a lot!