Well, not my animation.  Sorry to get your hopes up (LOL WHO AM I KIDDING?)
No but seriously.  My good friend Brandon has released his first real animation ever on NewGrounds today.  Check it out – Scene of the Crime.
Go and five it up so it'll get noticed and possibly even front-paged.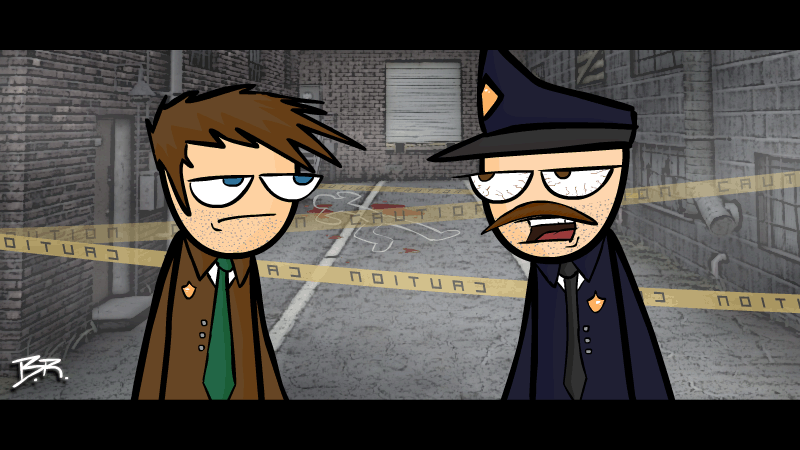 Even though he's worked in Flash for almost as long as I have, he's never actually released anything besides miscellaneous tests and whatnot, so this is quite the momentous occasion.  He also has a site (RidTheWorld.org) which currently is actually more inactive than mine (gasp).  Hopefully that'll change in the future though.
Alright, that's it.  Go check it out and stuff.