Hey guys.
Sorry about the lack of updates here, to be honest I've just been very lazy about it.
I wanted to make a quick post just summarizing what's been going on. For the past 3 weeks I've been on and off working on "Hero Dude." Things were moving along nicely at first but I found myself procrastinating with it more and more as I was trying to figure out where I wanted to go with it.
That's when I saw a post Tom Fulp made on NewGrounds. I totally forgot Madness Day was coming up on September 22nd. Almost immediately after I saw the post, I had a perfect idea for a submission.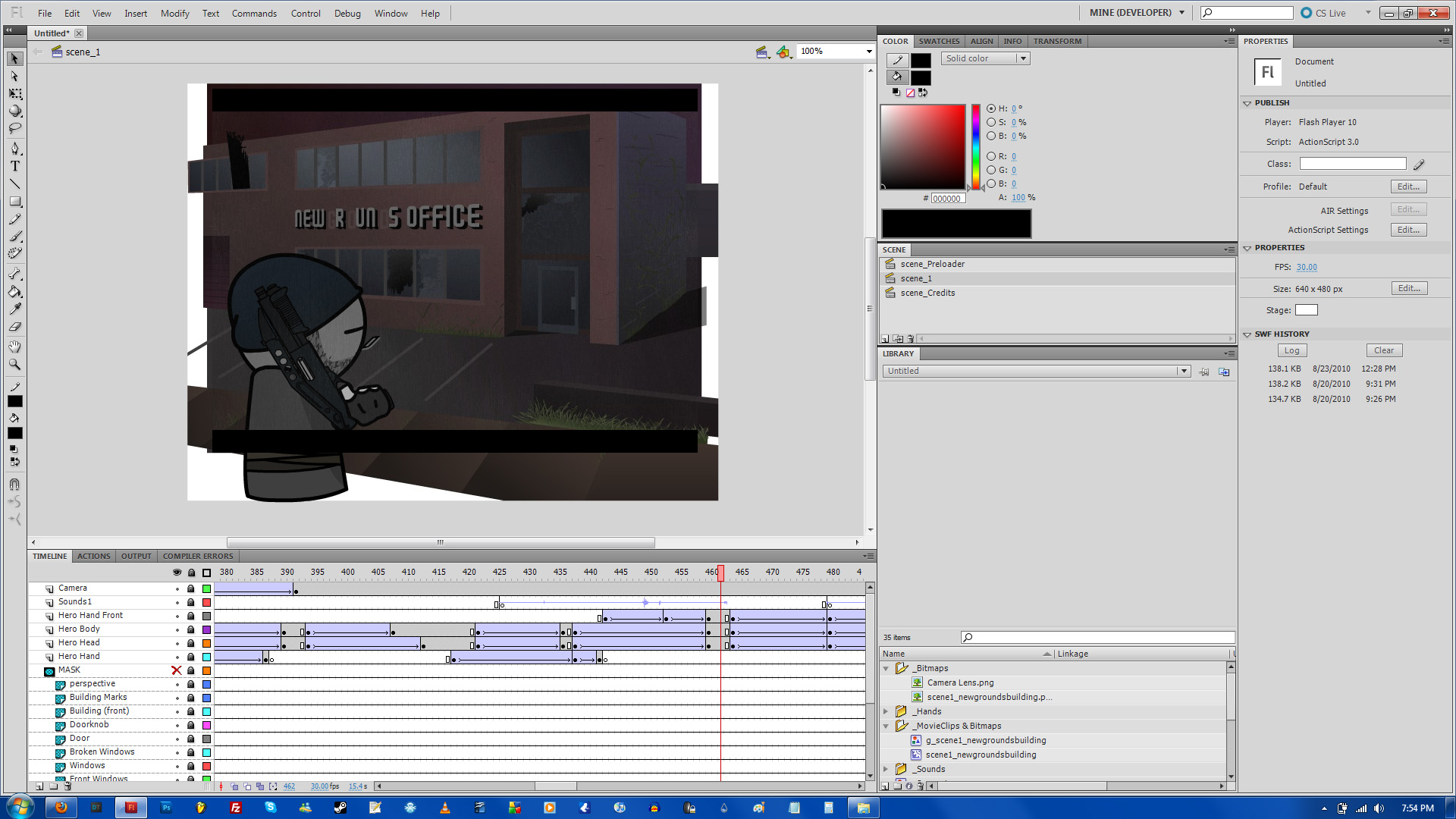 And well, that's where I'm at now. I'm not going to give too much of the plot away, as the screenshot already does enough of that.
I always enjoy Madness Day, especially since I won myself a prize in the 2007 competition with my submission HQ Madness. I was planning on making HQ Madness 2 for Madness Day 2008, but it never got completed. I actually still have the files for it on my computer, I'd upload them, but it's nothing special.
So yeah, that's what I'm doing. I still don't have a title for this project, but I'm sure I'll think of one eventually.
Back to work 😉