NO I DIDN'T SHUT UP.
Lol, hi there again.  Sorry for no updates for the past, er, 3 weeks…  Lot's of stuff has been happening and I've just been busy.
To sum up quickly, I listed ForTheLose.org for sale on Flippa on February 1st, which I told you guys about already.  I'm glad to say it was sold at BIN price, which I was very pleased about.  It's kinda sad that I don't own it anymore, but that's how it goes.  Time to move on.
I'd like to say college has been eating up all of my time, but it really isn't.  I guess when I think about it, it's – OH GOD RALPH SHUT UP.
Seriously, I just realized how annoying these posts are, lol.  I don't know.  I just felt like I should update.  Even though I don't have anything to update on, really…
Or do I?
Yeah, a little bit.  I've been working on Weapons on Wheels on and off and I just came to a realization about 2 hours ago – the game is practically done.  Well, sort of.  I just mean the very core of the game is done.  All that's left is adding some menus, creating and adding new levels, and then polishing things up.  That's really all that's left.
Here's a few screenshots to show you what the game looks like so far.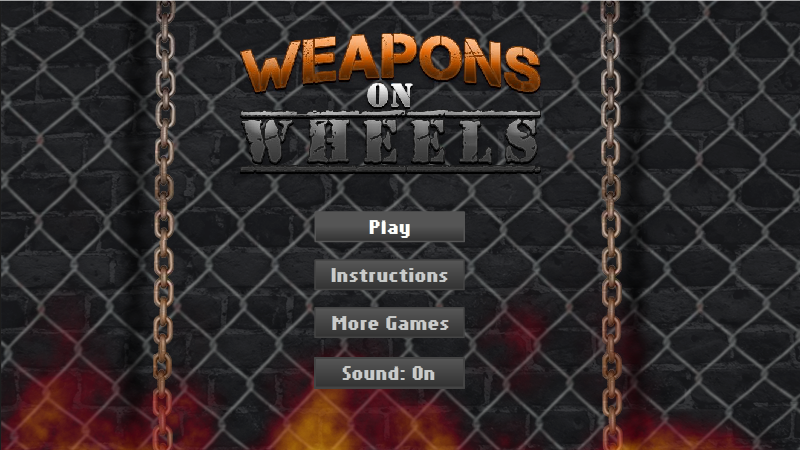 Menu Screen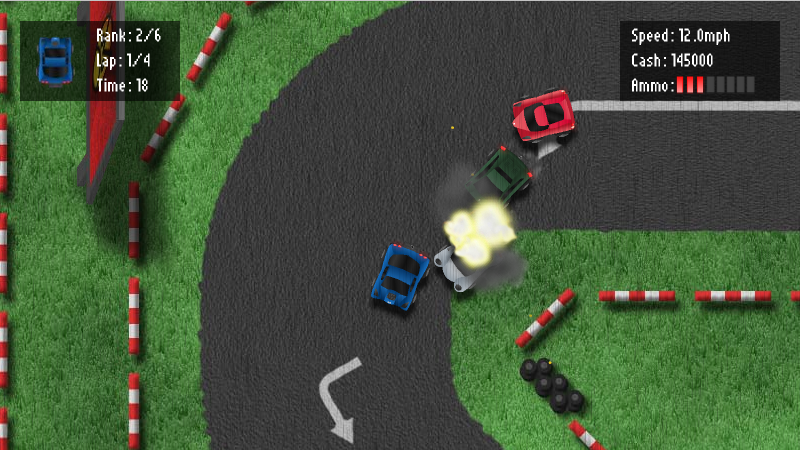 Car Getting Exploded By a Mine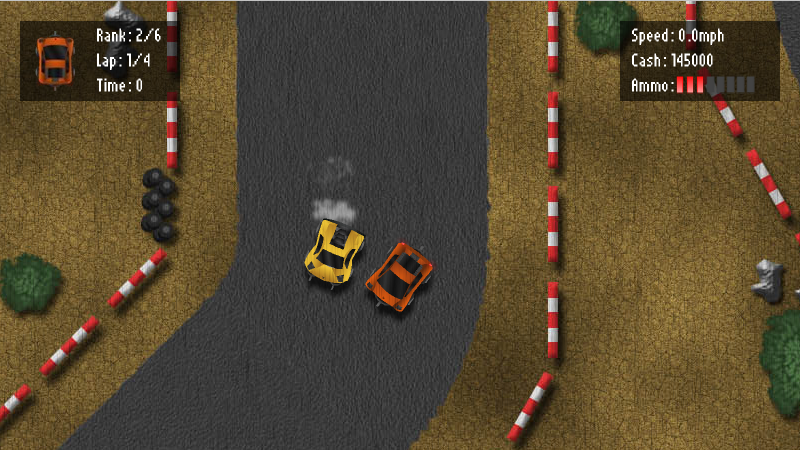 Level 2
I was going to release a small playable demo sort of thing today, but, eh.  I don't think I want to anymore.  It'll keep the suspense building.
That's all for now.