Hey all you people.
I figured I've procrastinated long enough with making this post, as it's long overdue.  I just want to update you on my current project, which if you didn't know, I called Christmas Defense.  It's obviously a Christmas-themed defense-type game.  (NO WAY!)
The game will be completely finished by tonight, all that's left is to animate and program the final boss as well as find 2 or 3 Christmas-style music tracks to put in the game (which is proving to be the most difficult part in the creation process so far).
I will upload the game for sponsor bidding on FlashGameLicense.com on Sunday, so it will probably be live on Monday or Tuesday.  After about a 2-4 week bidding time frame, I will select a winning bidder, implement the sponsor's branding/API, and then publicly release the game sometime the first week of December.
Here are a few screenshots to give you an idea of what the game consists of:
CLICK IMAGE TO SEE NON-SCALED VERSION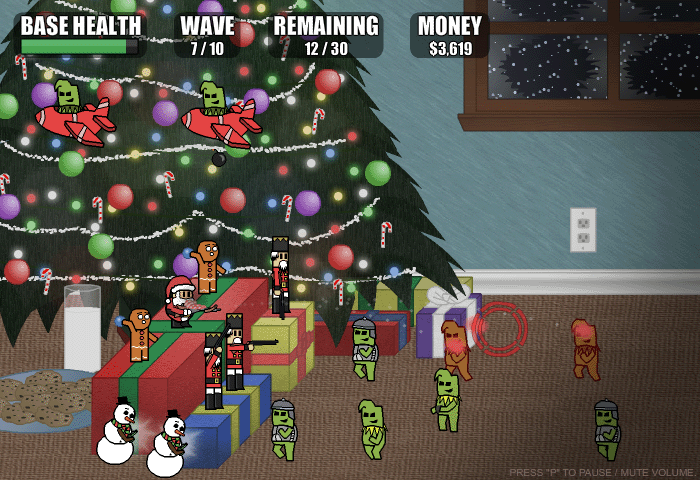 CLICK IMAGE TO SEE NON-SCALED VERSION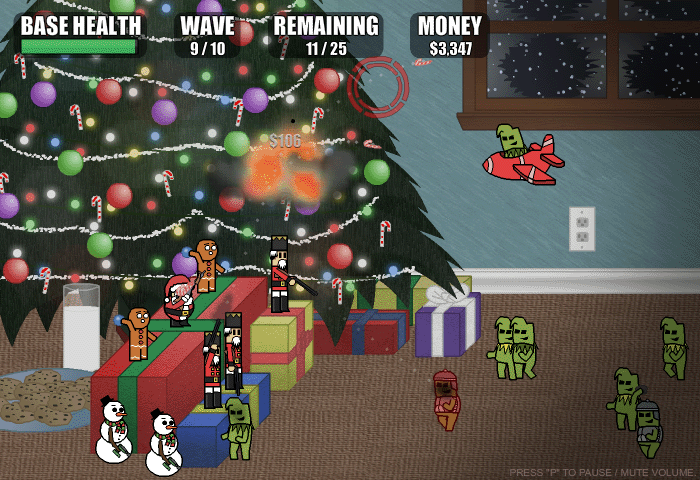 Yeah.  It's that awesome.
New Game
In the meantime, I'm writing the design document of a new game that should prove to be my best and biggest project thus far.  I'm really excited about it, more so than I've ever been with any of my previous games and I can't wait to start filling you guys in about it.
Until then, though, I'll be around.