What's up guys. How do you like the new site? I'll talk about what my plans are in a bit, but first let me address a few things.
1) I am aware that the more common translation of the acronym "FTL" is for the loss rather than for the lose.  Personally, I always preferred for the lose*, hence why I named my other site ForTheLose.org.  When trying to come up with a name for my new site (this one), I decided to "keep it in the family" and go with ForTheLoss.org.  (It just so happens that the .org of both of these domain names were the only ones available at the time of purchase, cool right?)
2) I know I haven't updated ForTheLose.org in a while (other than to tell you about my new site here) and quite frankly it's because I've lost interest in WordPress and web design in general at the moment.  I probably feel this way because I've been doing it for too long now, I need a break.  It's probably temporary, anyway, if history is any guide.  (You'll get what I mean if you take a glance at the about page.)  I'll never let that site completely die, so I expect to revive it one way or another in the future.
Yeah, yeah, so what's ForTheLoss.org?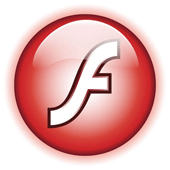 While ForTheLose.org is my site about WordPress and web design, ForTheLoss.org is my site about my Flash projects – whether it be updates on a new animation I'm working on or a few words about the latest developments on a new game I'm working on.  A few things to note:
1) I am currently working on a new game.  It's my first real go at using Actionscript to make a game (nevermind the fact that it's the first time I've ever touched Actionscript 3).  I'm not going to give any information about the game in this post other than that I've been working on it for 2 weeks now and it's coming along nicely.  Updates to come soon.
2) The posts and posting schedule on this blog will be alot more laid back than they were on ForTheLose.org.  Don't expect long, thorough posts about topics I had to research.  Instead, expect posts to contain screenshots, discussions, and updates about my projects with the occasional post about some general animation news or a link to a great Flash creation I've come across.
3) I will be making no promises to update this blog daily.  That doesn't mean I'll never post, though.  Again, I want this to be more fun than work for me.  Expect an average of 3 posts a week.  Some weeks they'll be more, some may have less.
To you, the reader
What would you like to see on this blog?  Do you know of any other sites out there that are similar to this?  Any features you've seen out there that you'd like to see implemented here?  What did you eat for breakfast today?  Did it taste good?  I personally had a bagel.  It was pretty good.  Then, for lunch, I-…  Alright I'm done.
Anyway, here's the beginning of what I hope to one day to be another successful blog!
Oh, and if you want to stay updated and help support the blog, go ahead and be one of the first to subscribe to the RSS feed.  Thanks.
* – Since FTW stands for "for the win", it's natural FTL stands for "for the lose".  Win and lose are opposites, while the opposite of loss would be gain.  And since it's "for the win" and not "for the gain", FTL must stand for "for the lose".  You just got learned.