An update post!  Really want to keep these up at least once or twice a week, so let's get into it.
Not much worth noting has been accomplished yet.  Well, that's not entirely true.  Nothing worth showing has been accomplished – lot's of behind-the-scenes stuff as of right now.
Last week I posted a mockup of what the final product will look like (at least right now).  I already have some ideas on things to add/change so that's already changed slightly.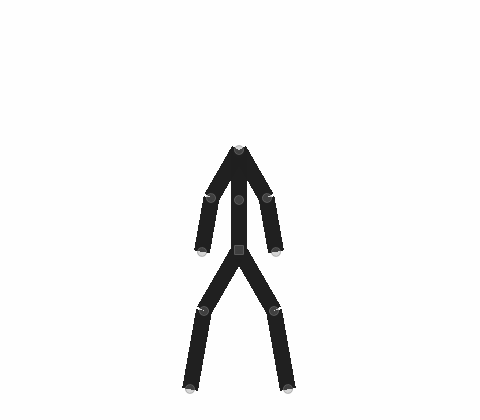 Today I've spent my day getting the stickfigure to actually move around, as you can see from the gif above.  I know there are gaps in his joints, I'm using square-based segments, no rounded-ends yet (this is a feature I will be implementing – different segment/limb types – so you will actually be able to create a stickfigure like the one above if you so desire).
Next up – implementing some of the UI and getting scaling / color to work.  After that, add in the rounded-end segments.  And after that, start creating frames.
Lot's of work ahead.